I've recently gone a little mad over Pinterest. This could be due to currently planning a wedding but I seem to be living on it, and one of my favourites things to find and look at are patterns. So I've decided to do a series on patterns. All patterns and any patterns that I find on Pinterest.
[frame align="center"]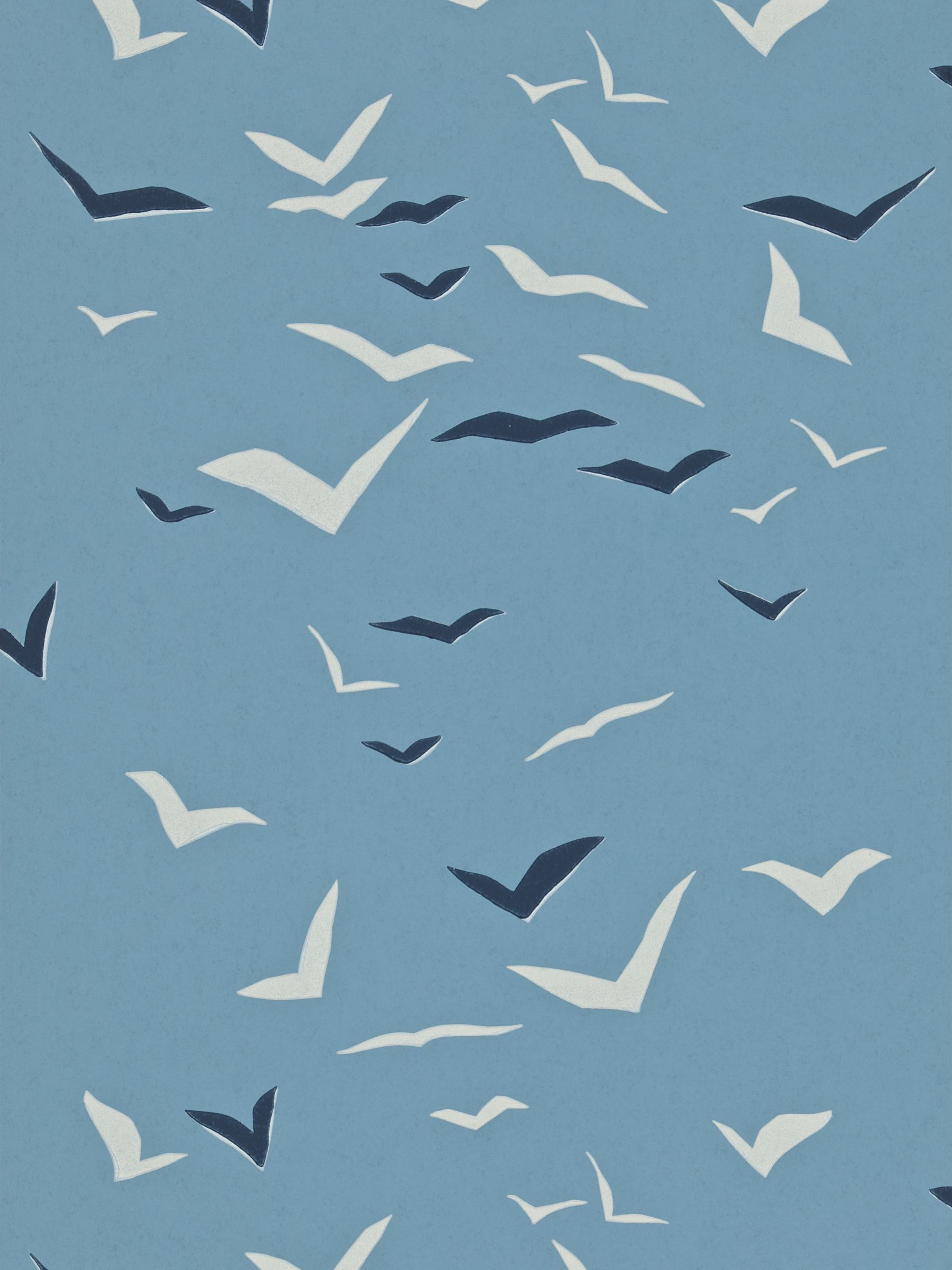 [/frame]
This was one of my favourite patterns on the list. I love how simple it is and reminds me of a summer's day at the beach where my parents live. Plus, I was quite confident that it wouldn't be too tricky to paint for my first attempt. It's actually a wallpaper pattern too, and you can click on the photo to be taken to John Lewis's website to purchase it.
[frame align="center"]


[/frame]
I started my painting my nails with Barry M Blueberry Ice Cream which I think is my only light blue. I really need some more light blues. I used a really tiny paint brush to paint white birds on my nails with Barry M Matt White and then used the same paint brush to accent a few of those birds with No7 – Sing the Blues.
I can't believe how easy it was to create such a cool effect! i'm also using my snazzy new light tent for these photos which is why they look so much better than the old ones! Woop!
[box title="For this manicure I used:" color="#ff9e9e"]
OPI Nail Envy
Barry M – Blueberry Ice Cream
Barry M – Matt White
No7 – Sing the Blues
Seche Vite Quick Dry Topcoat
[/box]